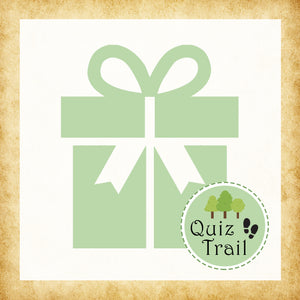 "What a wonderful activity to do with both adults and children! Myself alongside another adult and 2 children really enjoyed the trail and learned many new things." - Ashley
Treat your loved ones to a Quiz Trail E-Gift Card! You will receive an email with your E-Gift Card code ready for your recipient to use. They can redeem their digital gift card for a Quiz Trail of their choice. Perfect gift for family, friends or colleagues!
Each Quiz Trail is full of local facts and stories. All presented in short snippets giving you lots of highlights. Complete the trail in your own time at your own pace.

Each trail takes 1 to 2 hours - all outside. Lots of local history as well - explore in a new way!